Getting Serious About Marketing ROI in Social Media
October 30, 2019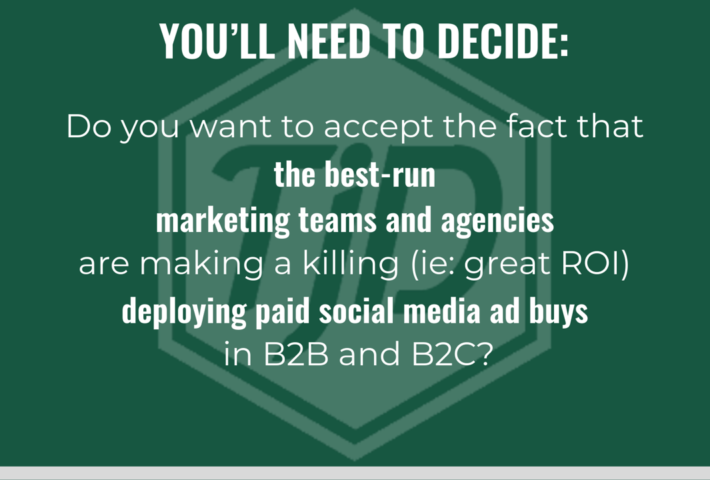 How can you prepare your business to be competitive on social, beyond just talking about "likes" and "shares"? What if you – and your boss – care about real things like leads, new customers, and net new revenue?
From a paid digital advertising standpoint, you'll need to decide two things:
Do you want to accept the fact that the best-run marketing teams and agencies are making a killing (ie: great ROI) deploying paid social media ad buys in B2B and B2C?
If the answer is YES:
Do you want to build a small, dedicated in-house team to work 24/7 on advanced, ROI-friendly campaigns on Facebook, Instagram and LinkedIn?
Or, instead, find the right agency to deploy global best practices that should cost you about the same amount?
You'll need to understand that LinkedIn isn't just for business and Facebook isn't just for B2C. And you'll need to accept the fact, that it doesn't matter if you don't personally use these platforms. Aside from Google, they are the main channels for business growth in 2019 and beyond, and if you're not already doing advanced paid advertising work in these channels, you're already way behind your competition. Yes, I'm talking about B2B as well.