Why aren't your digital marketing efforts delivering success? Because you're making the same mistake as approximately 80% of businesses out there. And that's failing to harness the power of the Core 4 – four simple, cost-effective and highly-profitable digital marketing tactics that could change the trajectory of your business today.
MOTIVATED BY
CUSTOMER GENERATION.
TRADE NAME SEARCH
Want potential high-value B2C customers or B2B clients to see your message every time they Google terms relevant to your company name, trade name or uniquely-named product or service line? Then you need Trade Name Search.
SOCIAL NETWORK & BANNER AD RE-TARGETING
People with an interest in your product or service are the easiest leads in the world to reap. Don't let them slip through your fingers. Re-targeting serves up banner ads to those prospective customers who have already visited your site.
OPTIMIZED LANDING PAGES
Driving customers to your site's homepage? Then you're setting marketing dollars on fire. Optimized landing pages pay off the promise contained in your display ads and other media, making it pointedly simple for customers to take the next step –purchasing.
SOCIAL NETWORK CUSTOMER AUDIENCE TARGETING "CAT"
You're sitting on a mountain of e-mail addresses, right? Did you know you can serve every potential customer behind each address a targeted social media ad? You do now. And if you're not using it, you're missing out.
QUALIFIED LEADS
80K annual qualified leads,
+500,000 student inquiries
all from a $10K Core 4 spend
LEADS
Increase of +20,000 B2B leads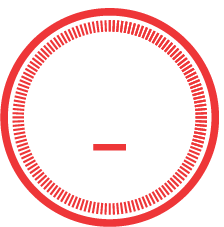 COST PER LEAD
15% reduction in B2C cost per lead
BUY THE
BOOK
This isn't just a book. It's an expertise-fueled call to arms for those leaders bold enough to harness digital marketing and take action right now.  Tom Donohoe's message about how to succeed through digital marketing is vetted by nearly 20 years of real-world expertise and results – not "theory." That means the advice he provides isn't just honest, accurate and easy to understand – it's also ready for any CEO or CMO to implement tomorrow and change the trajectory of their customer generation.